By

property news team

September 10, 2018
Moving in to shared student accommodation and baffled by the bills you have to pay? Here's our guide to the expenses you need to budget for.
Moving into a shared student house where bills such as energy, broadband and landline aren't included in the rent can be a bit of a shock to the system – especially if this is your first time living away from home, and the first time managing your own finances.
But with a bit of forward planning – and lots of shopping around – you can keep your bills under control. Here's a checklist to help you on your way.
Rent
Rent will probably be the biggest drain on your finances as a student, so you need to make sure you are moving into a property you can afford.
Sit down with housemates to work out if you are going to split the rent equally – or whether someone with a bigger room will pay more than someone with a smaller room.
Whatever you do, make sure the rent is paid in a timely fashion. A good way to ensure your rent is never paid late is by setting up a direct debit.
Consider how long you will want to rent for too. Standard tenancies are for 12 months, but most students only study for nine months a year and vacate during the summer.
Research whether you need to pay rent through this period, or whether landlords will provide dispensation.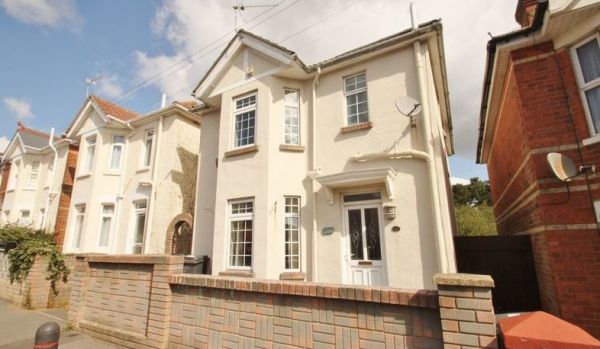 Electricity and gas
Aside from rent, electricity and gas could be two of your biggest expenses.
The student property will have electricity and often gas, too, and you will have to pay for what you have used from the word go.
Ask your landlord who supplies the gas and electricity. Then contact the suppliers as soon as possible, tell them you have moved in, and register the names of all the students in the house.
As a matter of priority, take a reading from the gas and electricity meters. That way, you can ensure you will only pay for energy you have used.

You may not realise it, but as tenants, you are able to switch utility providers. It is actually illegal for your landlord to prevent you from switching to a cheaper energy supplier, though you will need to inform them if you do.
To check out if there are better deals on offer, which is likely if you've inherited expensive energy tariffs, log on to comparison site uSwitch. The site will show you how much you can save by moving to a new gas and electricity supplier.
Note that online tariffs can often be cheaper than standard tariffs, while further savings can be made by opting for a 'dual fuel' tariff (where you get both gas and electricity from the same provider) – and paying by direct debit.
Avoid estimated bills by providing meter readings regularly. Also be aware that if you sign up for a fixed tariff, you may have to pay an exit fee if you leave before the end of the contract.
Water
Water bills may well be paid by your landlord as part of your rent. If you're not sure, check your contract.
If paying the water bill is your responsibility, you need to find out which water provider supplies your area. Unlike gas and electricity, you cannot shop around to find a better deal.
You will either be on the provider's standard tariff or have a water meter (where you are charged for the amount of water you use.) If there is a meter, be sure to note down the reading as soon as you move in.
For more on saving money on your bills, read: 7 ways to keep a lid on your water bills.
Landline
Few people use a landline to make phone calls anymore, so you may only need it for your internet connection. Remember you can make free calls over the internet using platforms such as Skype or WhatsApp.
Broadband
For most students, a broadband connection is essential, for work, games, films, music and life.
But prices and packages can vary considerably, so be sure to shop around for the best deal. You can do this at uSwitch.
If you are living in a shared house, opting for 'unlimited data' negates the risk of breaching data downloads, where costs can spiral. It also makes sure you get a fast speed.
As you may not be sure of your movements beyond the current academic year living in this student property, be wary of signing up for a contract longer than 12 months.
You can check what broadband providers – and speeds – are available in your student town or city by typing in your postcode here.
You will be returned options for both standard broadband, as well as super-fast fibre optic broadband.
TV licence
If you want to watch or record live TV broadcasts on any channel – or want to download or watch any BBC programmes on iPlayer (including both catch-up and on-demand) – you need to have a TV licence.
Read more at: Do I need a TV licence?
If you fail to get one – and are found to have been watching, recording or downloading programmes illegally – you could face a fine of up to £1,000.
A TV licence costs £150.50 a year and you can either pay this in one go upfront, or spread the cost weekly, monthly or annually.
Students can get a refund on their TV licence if they move out of their accommodation before the end of the academic year.
Make a note in your diary – or put a reminder in your phone – to apply for a refund on your TV licence next summer.
Digital TV
Sports buffs and movie lovers may want to pay for a digital TV package from a provider such as Sky or Virgin, but note that monthly subscriptions can be costly, so make sure you (and your student housemates) can afford the cost before signing up.
It's worth noting that you may be able to make savings by bundling your broadband, telephone and paid-for TV together. This usually works out cheaper than buying all three separately. You can research bundles at uSwitch.
You can also read more about bundling at: Does it make sense to bundle my broadband with my TV and phone?
Council tax
If you're a full-time student living alone – or with other students – you are exempt from paying council tax.
If, however, there is a housemate who is not a full-time student, there may be a bill.
Find out more on the Council Tax: discounts for full-time students.
You can apply for council tax exemption from the Government website.
Insurance
According to the NUS, one in five students are victims of crime while studying at college or university, so insurance is important.
First off, you should check your parents' home contents policy, as this may automatically cover your belongings while at university. If it doesn't, you may be able to pay an extra premium to add this cover.
Alternatively, you could buy a standalone policy. If you are buying a new policy, shop around to find good-value cover at a reasonable price. You can do this at uSwitch.
It's worth checking whether your policy imposes any restrictions or conditions, such as requiring your room to be locked, even in a shared house.
Get organised
Setting up and managing bills as a bunch of students living together can be tricky – so it's important to do all you can to simplify things (and keep arguments to a minimum).
No one person will want to get lumbered with the responsibility for paying all the bills on behalf of everyone else, so you need to think about how payments will be shared fairly, while ensuring everything gets paid on time.
Here are a few tips
Assign different bills to different people – while you should share responsibility for overall bills, it may be worth getting one tenant to manage the gas and electricity, and another to be in charge of the broadband and so on. Once you've done this, split each bill by the number of people sharing the property, and let everyone know who owes what (it may help to set up a spreadsheet).
Get all names registered on the account – this should eliminate a situation where one person leaves and another is chased for an unpaid bill.
Set up direct debits – this should ensure all bills are paid on time. In some cases, this may also mean discounts on your bills.
Consider setting up a joint account – with this arrangement, you all put money into the account, and the bills are paid from there, saving you the hassle of repaying each other. But there is a risk. If someone fails to make a contribution, and a bill payment gets missed, this could affect your credit rating. Only opt for this arrangement if you are living with people you trust.
Make use of apps – Splitthebills claims it makes life easier for students by setting up, managing and splitting your bills, while with Acasa, you can split all sorts of household spending, from rent, bills and groceries to trips and nights out. As a note of caution, though, some bill-splitting companies may overcharge – and may limit your options – so do your research before signing up.
You might also be interested in...