By

property news team

May 27, 2019
Handing over up to five weeks' rent as a deposit can take a big bite out of your bank balance. So, how can you be sure to get your cash back when the tenancy ends?
A rental deposit is a refundable fee which should be paid back to you at the end of your tenancy.
Yet we've all heard the tales – or had first-hand experiences – of landlords keeping hold of deposits, or making unreasonable deductions.
As a tenant, you will want to do everything you can to ensure you get back what is rightfully yours.
Where will my deposit be held?
By law, if your contract is an Assured Shorthold Tenancy Agreement, your deposit must be held in a Government-backed Tenancy Deposit Scheme.
This is an independent body which offers protection should any disputes arise at the end of the tenancy.
In England and Wales, your deposit can be registered with The Tenancy Deposit Scheme, The Deposit Protection Service or MyDeposits. Separate schemes operate in Scotland and Northern Ireland.
As a tenant, you will receive paperwork showing details of the TDS scheme where your money is being held – and the amount of cash being held.
You can find out more about how the schemes work here.
How long can my landlord keep my deposit?
When you leave a rental house or flat, your landlord is typically required to return your deposit within 10 days.
The money should be back in your bank account right away, though if the payment is via a BACS transfer, you may need to wait a few more days for it to clear.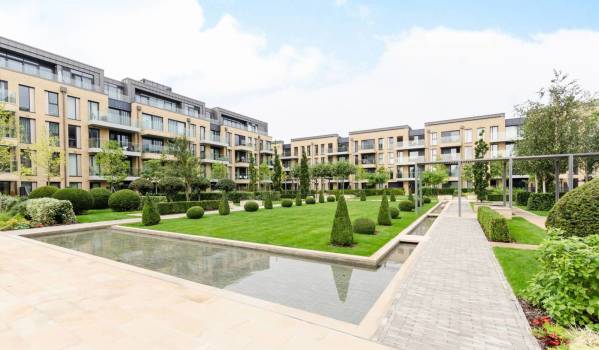 Can my landlord keep my deposit?
A landlord should return your deposit in full at the end of your tenancy unless they are entitled to keep it or make deductions.
This may be the case if you fail to meet the obligations set out in your tenancy agreement.
Some of the most common reasons why a landlord may make deductions at the end of a tenancy include:
if the tenant has caused damage to the property. This might be the case if, for example, you damaged a piece of furniture or a fixture.
if the tenant has lost anything. This might be the case if, for example, there are items missing from the inbound inventory, such as lost mugs or items of cutlery.
if the tenant has not left the property clean. This might be the case if, for example, there's a spill on the carpet that has not been cleared up.
if there is some other form of financial loss.
In a recent study, ARLA Propertymark found that 88% of letting agents have had to hold back a proportion of a tenant's deposit due to properties being left in an unclean or damaged condition.
How exactly do deposit deductions work?
Deductions should be realistic, and the amount claimed by the landlord must reflect the genuine cost of any works or loss that they have endured.
What about wear and tear?
A landlord cannot withhold your deposit for general wear and tear, such as a worn carpet or scuffs on the walls. But note that this phrase can be open to interpretation.
Can my landlord keep my deposit if I leave the property early?
If you want to leave a "fixed-term tenancy" early, you will only be able to do so if there is a break clause in your tenancy agreement – or if your landlord agrees to it.
If not, you may be required to pay rent until your tenancy expires. That said, there is an expectation that your landlord will try and find tenants to replace you – meaning you don't have to pay the full remaining period of your tenancy.
If you have what is known as a "periodic tenancy" you will need to give notice to your landlord equivalent to your rent period.
For example, if you pay rent on a monthly basis, you will need to give a month's notice of your intention to leave. If you pay weekly, you will need to give a week's notice.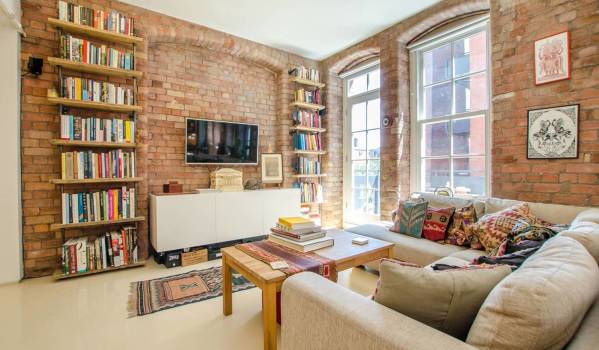 My landlord is keeping my deposit – what can I do?
So long as you have met the obligations set out in your tenancy agreement, your landlord should return your deposit to you within 10 days of your written request.
If the landlord does not do this, there are steps you can take.
Speak to your landlord – first off, try talking to your landlord. This can sometimes prevent a minor disagreement from snowballing into a formal dispute.
Use the dispute resolution service – if you can't reach an agreement, the next step is to take your complaint to the alternative dispute resolution service. This complaints body is available through any of the Tenant Deposit Schemes. The service is free, and the onus is on the landlord to explain why he or she is withholding your deposit. The resolution service will listen to both sides of the story and look at the evidence to make a decision – which will be final.
Take legal action – a resolution service can only deal with whether your tenancy deposit should be returned to you in full or in part. If you are looking for compensation, you could consider separate court action. But as costs could escalate quickly at this stage, this should be viewed as a last resort. For help with this course of action, try Citizens Advice or Shelter.
Tips to help you get your tenancy deposit back
At the end of your tenancy, contact your landlord and ask them for your deposit. It's worth doing this in writing – ideally via email – so you have a record of when you requested it. If your rental flat or house is managed by a letting agent, you will need to contact them instead.
Pull out all the stops to ensure the property is in the same condition as when you moved in.
Just in case of disagreements further down the line take photos of the property showing what it looked like when you left.
Get a check-out inventory and ask your landlord to sign it.
You might also be interested in...