By

property news team

May 27, 2019
Renting for the first time? Upfront fees to tenants have been consigned to the history books. But here's an idea of the savings you'll have made.
The first and most obvious point to note in any guide about rental fees is that since June 1, 2019, they've been a thing of the past.
In his 2016 Autumn Statement, the then-Chancellor, Philip Hammond announced an outright ban on fees charged to tenants by either landlords or letting agents in England. In Scotland the ban had already been introduced.
The maximum deposit tenants can be asked for since June 1 is also 5 weeks' rent, or 6 weeks' if the annual rent is more than £50,000 a year.
This is a round-up of how the new law works for tenants.
Savings to tenants are considerable. Here are a list of fees you could have been asked for before the ban on tenant fees at various points within the tenancy process.
BEFORE YOU MOVE IN...
Fee: Holding deposit
Potential cost: £300-£500
This is a sum charged by the letting agent to take the property off the market. The amount varies – but many agents charge one week's rent.
However, as the holding deposit is typically subtracted from your first month's rental payment, it's not really a fee. Only if you back out and don't sign the agreement, will you lose some (or all) of the money.
Fee: Contract/ administration fee
Potential cost: £350
This covers the time it takes to draw up the contract (usually an Assured Shorthold Tenancy agreement), as well as any other administrative tasks such as the inbound inventory, phone calls and photocopying.
According to industry body, the Association of Residential Lettings Agents (ARLA), this kind of paperwork takes between 14 and 17 hours of a letting agent's time.
Fee: Reference checks
Potential cost: Between £75 and £100 per person
This pays for the lettings agent to run references on you and anyone else named in the contract. They'll usually contact your current employer and/or previous landlord. If you are using a guarantor, they'll be referenced too.
Fee: Credit checks
Potential cost: Between £50 and £100 per person
This covers the cost of the lettings agent running a credit check on you. Even if just one of you is responsible for paying the rent, the lettings agent may still credit check both of you and charge twice.
What about the deposit? We've left the deposit out of the list of fees, as it's refundable at the end of the tenancy. However, you should budget for between four and six weeks' rent which should be paid together with your first month's rent.
Your deposit must be held, by law, in a Government-backed Tenancy Deposit Scheme (TDS). You can find out more about how the schemes work here.
Is there an alternative to a deposit? There is - and you can even avoid paying a full deposit entirely. Businesses like Zero Deposit offer an alternative to traditional deposits, whereby you pay the equivalent of a week's rent to buy a guarantee, which covers the full cost of your deposit.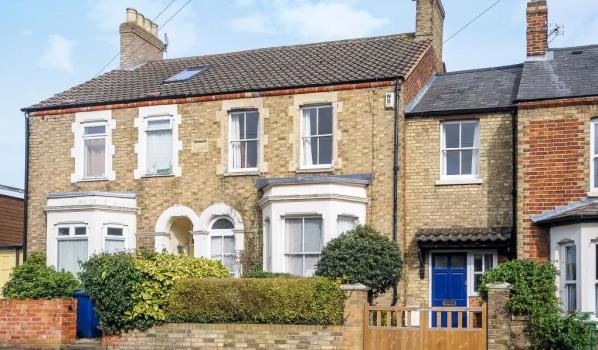 DURING THE TENANCY...
Fee: Tenancy renewal
Potential cost: Between £150 and £180
This pays to renew your contract at the end of the tenancy agreement should you choose to stay on at the property. Bear in mind the landlord is also at liberty to put the rent up then too.
Fee: Amendment to contract
Potential cost: Between £100 and £120
This could be payable if you want to change the terms or make amendments to the existing contract – swap a housemate, for example.
Fee: Unpaid rent
Potential cost: Around £30 per payment
You will need to set up a standing order with your bank, so your monthly rent comes out automatically on the agreed date. If there are insufficient funds and the payment bounces, the lettings agent may charge you (not to mention your bank).
Fee: Early termination
Potential cost: Up to £300 per person
If you want to leave before the tenancy agreement ends and the landlord doesn't agree it, not only will you be liable for the outstanding rent, you'll probably be hit with fees too.
WHEN YOU LEAVE...
Fee: Checkout
Potential cost: Between £100 and £300
This will pay for the outbound inventory, where the lettings agent checks everything is in order with the property and that it's been cleaned to the appropriate standards for the next tenants.
Fee: Deposit deductions
Potential cost: Up to the cost of your initial deposit
If the lettings agent finds any damage to the property or any items missing from the inbound inventory, they could deduct the cost from your deposit.
If you disagree with the decision (or the amount deducted), you can use the dispute resolution service available through any of the Tenancy Deposit Schemes where your cash will be held. Your case will then be judged by an independent adjudicator.
What is the total cost of fees?
Unfortunately, there is no straightforward answer to this question. In fact, one of the Government's main concerns with tenant fees is that, while they must be clearly stated by the lettings agent, they're neither regulated or uniform.
There are benchmarks, though. ARLA says its member agents charge an average £202. Bear in mind that's per tenant, so double it if you're renting as a couple.
You might also be interested in...
Q&A: Tenancy deposit schemes - Want to know where that four (or even six) weeks' rent you've paid as a deposit will be kept during your tenancy? Find out with our Q&A